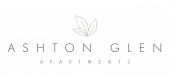 Resident Reviews
|Recommended: YesVery Responsive Management, Quiet Neighborhood — Management is very friendly and reasonable, the neighborhood is quiet and parking is never an issue. The complex and grounds are all very clean, and maintenance is incredibly friendly. My wife and I have lived here for a year now and have had no issues, especially being stuck inside during COVID.
|Recommended: YesPeaceful Apartment community — overall im having a peaceful stay at this appartment. We dont feet like this appartment are crowded with people. Only issue is with the noise isolation as we could slightly hear the next door guy snoring at night .
|Recommended: YesGreat place — Love this place Chuck is awesome and maintenance guy Jonathon was such great help
|Recommended: YesI love it here — This is an amazing community I love my apartment so much and Chuck is awesome Finding a nice place to live can be so hard and he really went above and beyond to help make it as easy as possible I'm so fortunate to be living here and I couldn't ask for a better place
|Recommended: YesGreat — Beautiful community, friendly staff, and quiet neighborhood
|Recommended: YesWe have enjoyed it — We have enjoyed living at Ashton Glenn We have lived here for three years and each year has been amazing. While living here we experienced 4 different office managers and we think Chuck is a God send compared to the others besides Heather . The people are friendly, and Johnathan, who is in charge of maintenance, is a really friendly guy who is always on top of everything. I have two negatives and really its nothing they can control. 1. The fire station and the police station is a hop, skip and a jump away which is good if you have an emergency but bad because you can hear sirens all the time. 2. Our apartment is located by the pool so during the Summer time people will be lazy and drive to the pool, instead of walking, or people who are not even residents will come and use the pool and take up all the parking spots not giving us room to park. One time we had to park no where near our apartment. It's annoying.
|Recommended: YesExcellent place to live — It's wonderful compared to my last apartment complex. We love our apartment and it's the perfect size for the two of us. Although we both wish some things would get cleaned and touched up a bit like painting the white fences and a little better on weed control. But those are very small things and everything else is great
|Recommended: YesGlad I chose to live here — There are a lot of things that I like about it but just a few, the leasing agents here do not impose or increase the stress of moving. Professional and very courteous. Convenient to a few restaurants, a large grocery store, shopping mall and close to many other amenities within a ten mile range. Lots of sidewalks surrounding the apartments and plenty of walks runs are certainly an option. The layout of the town home is so cozy once you get YOUR stuff in it. Lots of light through the windows if you want it. For an apartment, the value, the quality, the convenience, the amenities and the privacy feel, it's a great choice. To sum it up, considering my experience with apartments, this is one of the best.
|Recommended: YesExcellent apartment community — I would recommend this apt. community.
|Recommended: YesGreat property management — Beautiful property, and management is extremely helpful.
|Recommended: YesIt is a perfect first home — Great place, great people. Always very helpful and kind. There is always parking and it is such a nice little community.
|Recommended: YesGreat Apartment Complex — I love living here. My kids and I feel safe and secluded where our apartment is.
|Recommended: YesI love living here. — I would say it's a great place. It's very pretty, clean, quiet and the rooms are spacious. When I moved in here I thought I'd stay maybe a year or two, but seven years later, I'm still a happy resident
|Recommended: YesGreat place to live in the Dayton area — Fills all my needs, and the staff, while limited in number, do what they can to make the complex a great place to live in.